Osama Van Halen and the 50 Cent dictator
作者:胡母杈锔
Blame spin doctors or the inevitability of baby boomers coming to power, but today, nearly every politician seems to be a pop and rock aficionado. Gordon Brown claimed that listening to the Arctic Monkeys "really wakes you up in the mornings" while David Cameron and George Osborne were described by Anne McElvoy as being part of "the Jam generation". The Thrills and Jay-Z gained the presidential seal of approval by appearing on George W Bush's and Barack Obama's iPods respectively. And even the Kremlin now rattles to the sound of Deep Purple – Russian president Dmitry Medvedev is a big fan. Then there's the cringeworthy UK parliament house band, MP4, who blithely knock out Undertones covers after a day's divisions in the Commons.
Yes! Just like Ricky Gervais, music journalists, and members of Joe Lean And The Jing Jang Jong, all politicians are failed pop stars. But what about the planet's less-salubrious political figures? What acts are on their Spotify playlists, iPods and public-address systems? Can their tastes be as heinous as their policies? We cock an ear to their record collections to find out …
OSAMA BIN LADEN
Leader of al-Qaeda
Fan of Van Halen, the B-52s,
"Music is the flute of the devil." So remarked al-Qaeda head-honcho Osama bin Laden in the 1990s. In fact, such was his animus towards all things melodic that according to Lawrence Wright's terrorist-trashing tome, , Osama stopped attending his beloved horse races because the Khartoum track had the nerve to install a house band.
All of which sits uneasily with what Sudanese poet has to say about the world's most-wanted man. Namely, his penchant for Spandex-clad cock-rockers and camp new wavers with scary beehives. In her autobiography, Boof claims that in 1996 she was kept as a "sex slave" by bin Laden in Morocco, where he would "become this devout party boy who wanted to hear Van Halen or some B-52s. To this day, I would hear the song Rock Lobster in my sleep. I would be jerking around like a white girl … 'Dance like a Caucasoid girl!' he would say."
Osama's highest praise, however, was reserved for Whitney Houston, who was "the most beautiful woman he'd ever seen". Such was his love of the infidel chanteuse, Boof remembers that he wanted to arrange a meeting with Houston, buy her a mansion in a Khartoum suburb and have Bobby Brown killed. Note to FBI: want to spring Osama from his Flintstones-like existence? Spreading word on the Tora Bora grapevine that Brown and Houston have now divorced might do the trick …
ROBERT MUGABE
Leader of Zimbabwe
Fan of Cliff Richard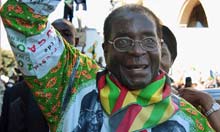 For all his hot-headed tyranny and raving anti-colonial bombast, is a bit of an Anglophile puritan at heart. He loves cricket, abides by a strict vegetarian diet and "still has love" for our royal family. Then there's his predilection for all things Cliff.
When told that Bob Marley would be performing at Zimbabwe's 1980 Independence Day celebrations, Mugabe (according to by Guardian journalist ) he complained that the reggae icon was too scruffy, suggesting "the perennially wholesome Cliff Richard" instead (ignoring the fact that Marley was a remowned pan-African freedom fighter and so inspired by Mugabe's struggles against white minority rule, he penned a song about it – 1979's Zimbabwe).
With Sir Cliff presumably otherwise engaged, Marley sang at the despot's tear gas-marred concert in front of 100,000 people (special guests: Indira Gandhi and Prince Charles). And the ghost of the other Bob still haunts Mugabe; to this day, his nickname is Bob And The Wailers, as he travels everywhere in a gleaming Mercedes with a deafening siren-blaring police escort.
COLONEL GADDAFI
Leader of Libya
Fan of Lionel Richie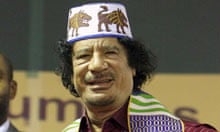 Like camels, couscous and little green books, Lionel Richie is big in Libya. People learn English by listening to his lyrics; All Night Long is played at family celebrations; and, during a trip to a Tripoli medina in April 2006, the topiary-goateed singer found himself engulfed by children pretending to be the blind woman in the (they were closing their eyes and making wavy "let's-imagine-we're-fashioning-Richie's-bonce-out-of- a-lump-of-plasticine"-style gestures with their hands).
The reason Richie found himself in Libya was because he'd finally had the call from the big cheese himself, Muammar Abu Minyar al-Gaddafi.
Performing at Gaddafi's "concert for peace" (held to mark the 20th anniversary of a US raid on Tripoli, in which his adopted daughter, Hanna, was killed), Richie announced on-stage that: "Hanna will be honoured tonight because of the fact that you've attached peace to her name." The love was mutual: Gaddafi later shuffled over for an autograph.
A fondness for pop R&B clearly runs in the Gaddafi DNA: Muammar's son, Hannibal, reportedly paid to perform a short set at the Nikki Beach club on the island of St Barts last New Year's Eve.
NICK GRIFFIN
Leader of The BNP
Fan of Kate Rusby, Eliza Carthy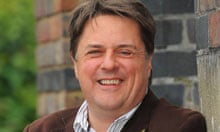 No prizes for guessing the BNP chieftain's favourite type of music. Yes, it's that most arthritically white of genres – English folk. In particular, Griffin (who penned lyrics for an album of "patriotic" songs entitled West Wind in 2007) is a fan of nu-folk poster girls and Kate Rusby. Championing Rusby on his blog as "an alternative to the multi-cult junk played incessantly on Radio 1", the BNP leader apparently turned up at her gigs, wanting to "do something".
Griffin's attempts to appropriate folk could be seen as an attempt to jettison the far right's association with dodgy heavy metal (see: Skrewdriver), but his efforts have met with revulsion from the folk fraternity, who have formed in response. In the meantime, Griffin has always got the (Great White Records) and singer-songwriter Colin Auty (key track: Mr Griffin Says Hello!) to fly the BNP folkie banner instead.
KIM JONG-IL
Leader of North Korea
Fan of Eric Clapton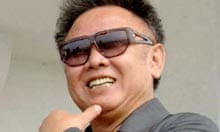 You don't need to see his marionette alter ego warbling I'm So Ronery in Team America: World Police to realise there's always been a hidden rock star inside Kim Jong-il. Granted, he might have prohibited "uproarious western music" in 1968 (in favour of "lively and militant marches"), but Jong-il's rock credentials have always been there. There's the rampant egotism (his biography claimed he scored 11 holes-in-one in his first-ever round of golf); the reported karaoke room on board his private train; and his penchant for an Elvis jumpsuit and tinted shades. However, even more unusual is Jong-il's coveting of Brit bluesman Eric Clapton. Last year, he to become the first western artist (New York Philharmonic Orchestra aside) to perform in North Korea. The reason? Kim Jong-il's second son is a devout Slowhand groupie.
In June 2006, reputed heir apparent Kim Jong-chul was spotted by Japanese TV following Clapton on tour. Swiss-educated Jong-chul (who also reportedly suffers from a rare illness that produces excess female hormones) attended four gigs in Germany with his girlfriend and bodyguards. But Clapton has yet to visit the isolated state (being seen to endorse a regime where children are imprisoned in labour camps could have something to do with it), so the citizens of Pyongyang will have to put up with and Kim Jong-il-venerating marches (sample song: No Motherland Without You) instead.
TEODORO NGUEMA OBIANG MANGUE
(Soon-to-be) Leader of Equatorial Guinea
Fan of Hip-hop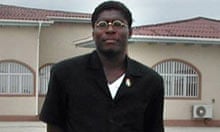 Imagine if 50 Cent was given the keys to an impoverished African state, then suddenly lorded over his pauperised subjects by revelling in a lavish champagne-fuelled lifestyle. Well, if current president Teodoro Nguema Obiang Mbasogo (rumoured to be in ill health) pops his clogs, we could see his son, 38-year old Teodoro, take over the reins. And no other crown prince lives the ostentatious rapper's lifestyle quite like Teodoro.
Despite his official role as Equatorial Guinea's agriculture and forestry minister, he flits between mansions in London, Paris and Malibu (neighbours include Britney and Mel Gibson) and according to The Times, once frittered $1.1m in one weekend on three luxury motors. In the mid-noughties, he even had a rapper girlfriend, Eve, and launched his own LA record label, TNO Entertainment. Even though Eve dumped him (allegedly because of ) and TNO is presently defunct, Teodoro now contends himself by playing with Equatorial Guinea's only radio station (he's the owner). However vulgar his lifestyle, at least his musical tastes don't mirror those of great uncle Francisco Macías Nguema; when he ruled the country in the 1970s, opponents were executed to the strains of Mary Hopkin's blaring from the loudspeakers.
KING MSWATI III
Leader of Swaziland
Fan of Michael Jackson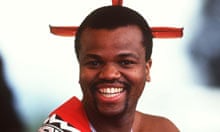 King Mswati is no stranger to the joys of music. He has his own electronic "praise singer", Qhawe Mamba, while every year dance in his honour at the Umhlanga Reed Dance ceremony. He's fond of western acts, too, flying Joan Armatrading and Eric Clapton (again!) to perform at his 1989 King's Trust shindig, and Erykah Badu for his 34th birthday in 2002. He also courted Michael Jackson, who wanted to build a theme park in the poverty-stricken country during the late-1990s. Which must have been comforting to the 26% of Swazis suffering from HIV (the highest infection rate in the world) and with only 32 years life expectancy to look forward to.
MAHMOUD AHMADINEJAD
Leader of Iran
Fan of Chris de Burgh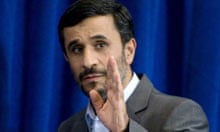 Chris de Burqa! Rock Me Ahmadinejad! So shrieked the headlines in December 2007 when mono-browed balladeer Chris de Burgh announced he was to become the first western artist to play a gig in Iran since 1979's Islamic revolution. However, it turned out de Burgh only had "oral permission" to play Tehran's Azadi Indoor Stadium from the country's president and his cronies. Then, in July last year, he withdrew his application, citing, "violations of basic human rights", following Ahmadinejad's crackdown on post-"election" protests. But there's one pop star still determined to play Iran: Morrissey lodged a request with the ministry of culture and Islamic guidance to stage a gig in Tehran two years ago. Strangely enough, they've yet to reply.
This article contains affiliate links, which means we may earn a small commission if a reader clicks through and makes a purchase. All our journalism is independent and is in no way influenced by any advertiser or commercial initiative. By clicking on an affiliate link, you accept that third-party cookies will be set. .